The 21 Day Challenge in Balham
The summer 21 day challenge ran from 09 July – 30 July and this time there was a bonus cash prize of £250 on offer!! Woooooo!!
The 21 Day challenge is aimed to give participants a kick-start in their health and fitness. It's open to anyone who wants to feel and look a whole lot better.
We give everyone a meal plan with nutrition support and advice, 2 group workouts a week plus a couple of home workouts for the really keen.
A favourite part of the programme has always been the private face book group where members share recipes, ideas, and give each other inspiration.
This year we offered a £250 cash price! (GASP) Points were awarded for workouts, positive posts, recipes, videos, pictures and completed food diaries.
Congratulations to Kim for not only losing 4 inches off her waist but smashing the FB contest out the park and fully deserving the £250 cash prize!

A massive thank you to all of you who took part in the Challenge. It's been brief but I've really enjoyed working with all of you….everyone put in a huge effort and it really did pay off, so huge congratulations.
On to the results….you better sit down for this….:
AS A GROUP THEY LOST….107lbs!!…that's 7.6 STONE!!!!!
Off the HIPS…45.3CMS….that's 17.83 INCHES!!
Off the Waist…82.1CMS…that's 32.3 INCHES!!
Absolutely amazing results, there were so many success stories but a special mention to
Erica- 10lbs. Sam – 11lbs david- 8lbs Nicki (aka Dim Dim) 10lbs Rebekah – 9lbs, Helen – 8lbs
It is amazing what people can do in such a short space of time with the right motivation, exercise and eating plan but you've got to remember that 21 Days is not long at all!
It's what you do CONSISTENTLY and OVER TIME that will make the difference.
Keep drinking those kale smoothies 😉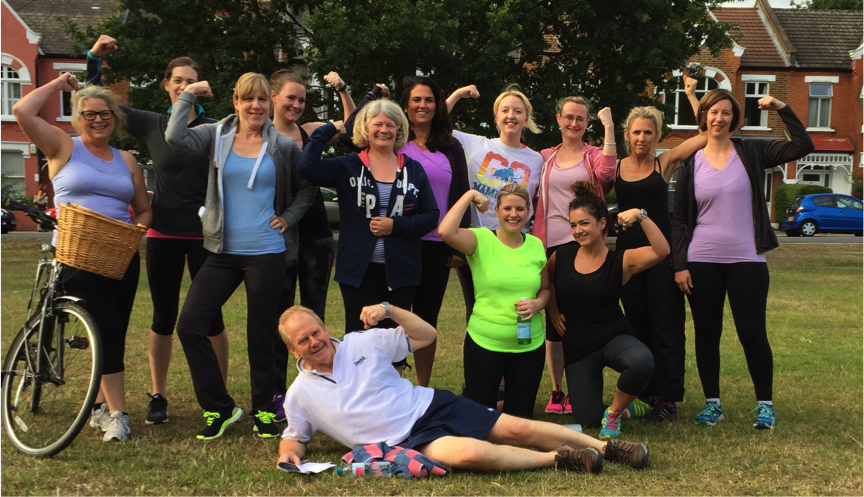 The 21 day'rs…(most of)